Where retail's biggest headlines are made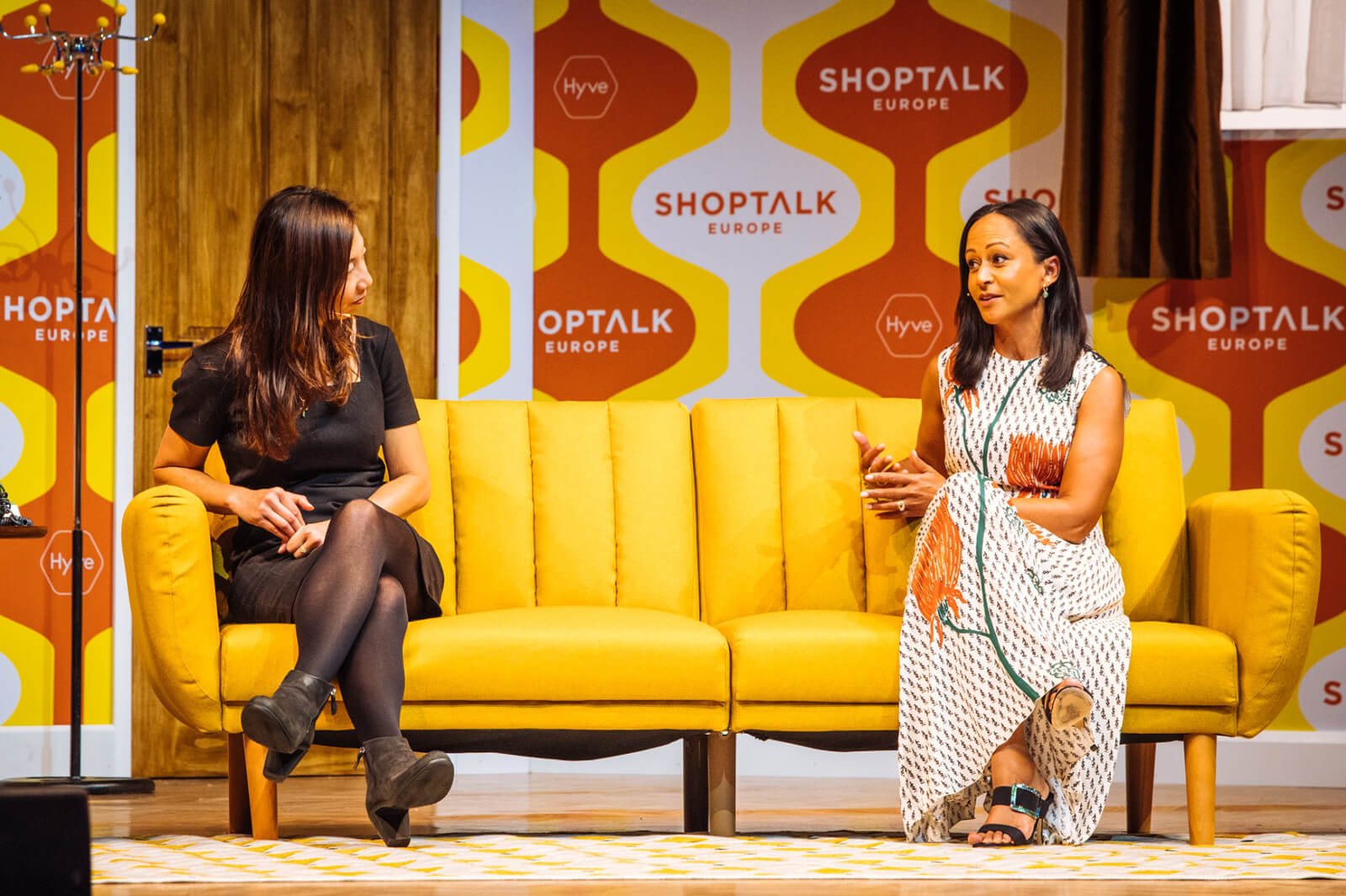 Shoptalk Europe delivers retail's greatest speaker lineup and agenda that leads the industry narrative with the biggest announcements, collaborations and ideas to change the game made on our stages.
And with retail's newest kids on the block battling to win funding in our Startup Pitch, you'll be sure to witness tomorrow's titans before you even write the headlines.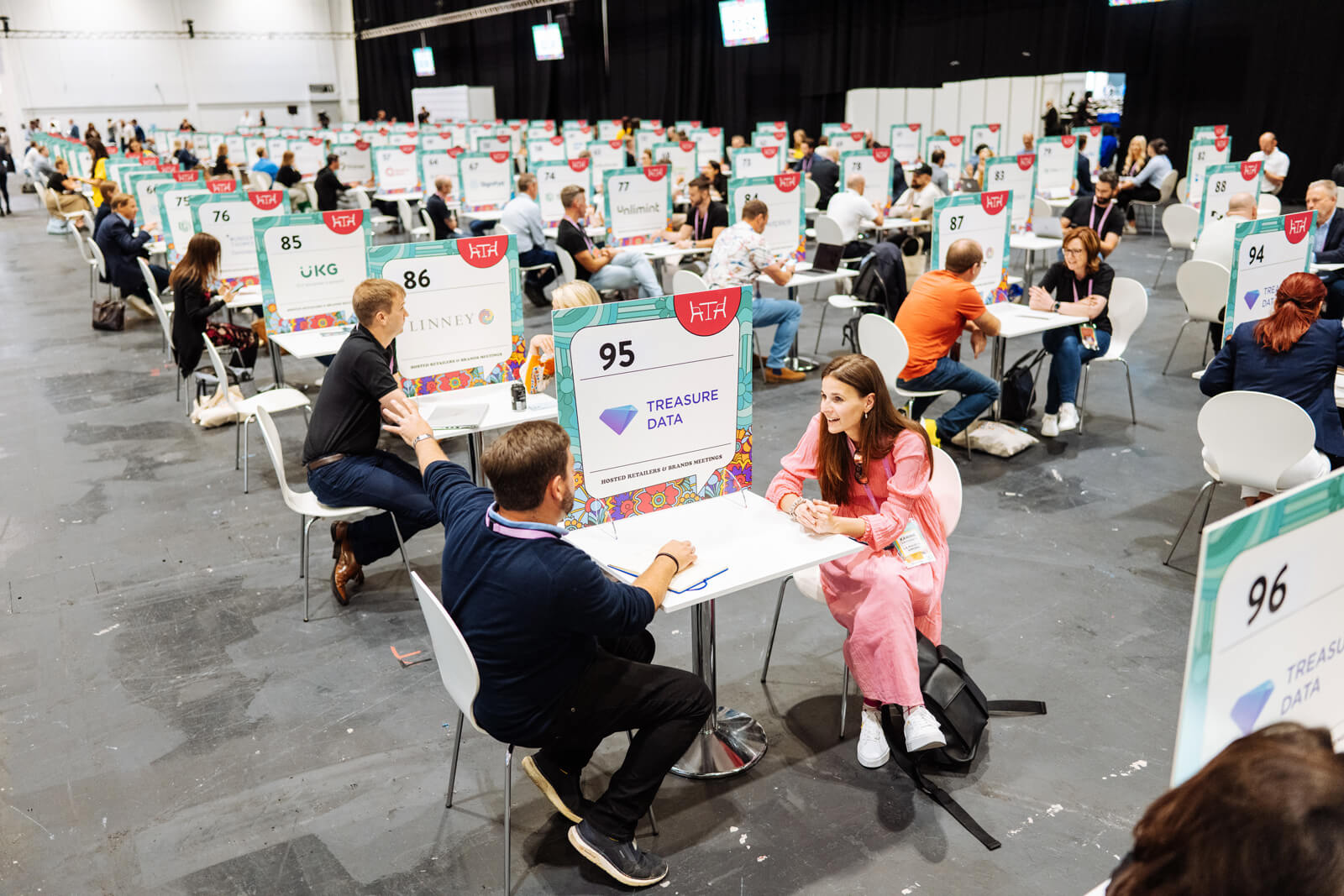 Introducing Meetup
Want to hear about the latest products, collaborations and company announcements from every major and rising retailers and brands? Or to be the first to interview the pioneers driving industry-wide changes?
Meetup is the Europe's largest and most advanced meetings programme to ever exist in retail including leading industry and mainstream media and the world's greatest retailers, brands, investors and analysts. But thousands of retail players doesn't need to mean thousands of unsolicited meeting requests. No spam. No guesswork. No AI gimmicks.
Taking the guesswork out of networking, removing the risk of wasted minutes and putting you 100% in control, Meetup democratises the struggle to meet the right people and companies. With double opt-ins required before any introduction can take place, we ensure the person sitting across from you is someone you want to meet, and someone who wants to meet you.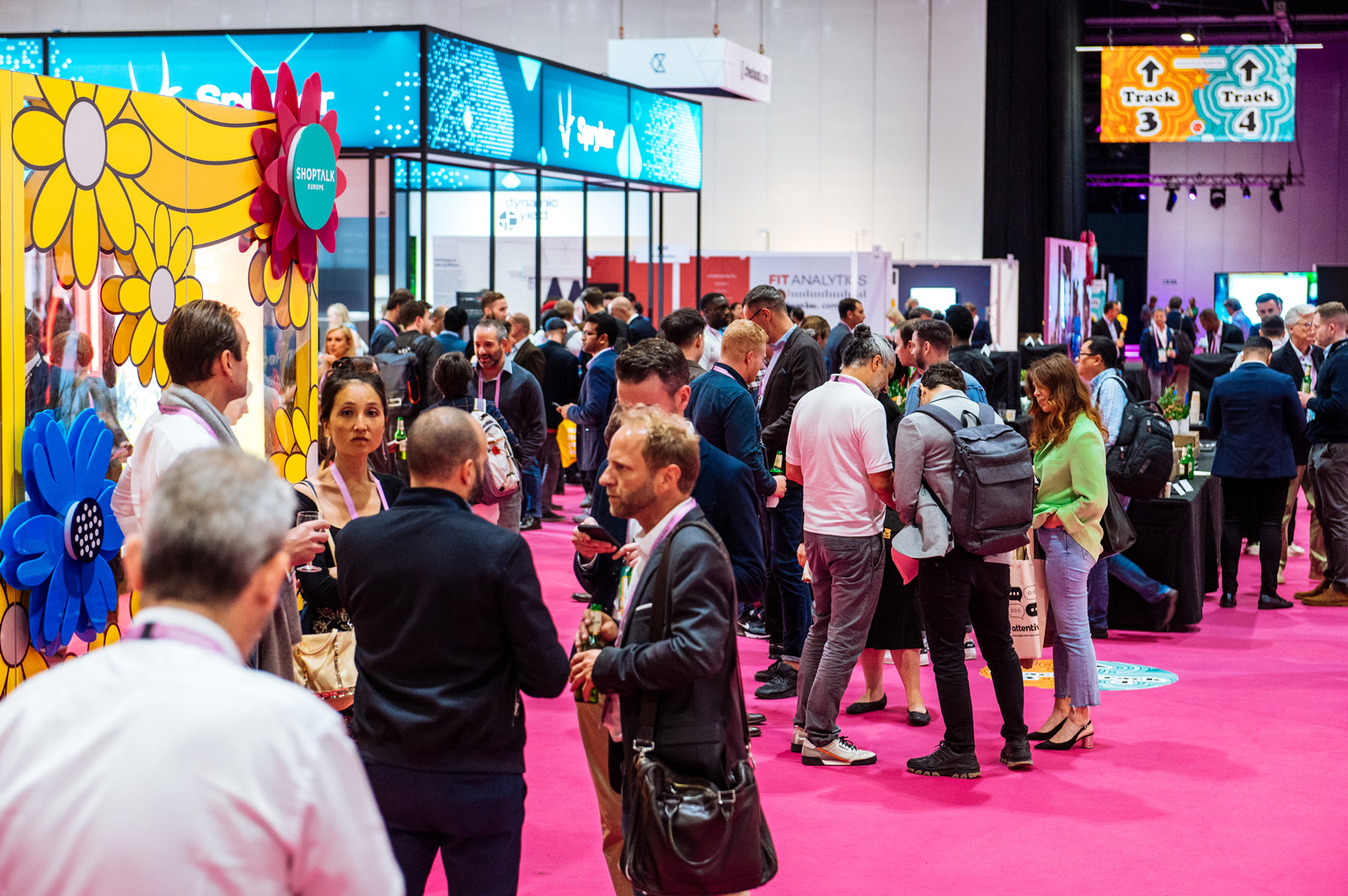 Explore the latest and greatest tech in our massive Show Floor
Hundreds of the world's most innovative technology companies will be showcasing the latest industry innovations in our Show Floor. This is the perfect opportunity to hear about all their latest announcements. Find your next big story!
Shoptalk is a place where digital technology meets business needs and that translates to a material competitive advantage.
— JuE Wong, CEO, Olaplex
There were hundreds of tables where partners met potential customers and clients and our people learnt a lot.
— Frans Muller, CEO, Ahold Delhaize
The industry needs Shoptalk Europe.
— Tim Steiner, Co-Founder & CEO, Ocado
Shoptalk Europe is always fantastic to be able to meet people to network as well as hear from all the incredible speakers.
— Sian Keane, Chief People Officer, FARFETCH
Events like Shoptalk are amazing places for collective intelligence and of course for connections.
— Sylvie Moreau, President, Europe and Middle East, Sephora
There are so many brand and retail partners at Shoptalk Europe… There's phenomenal keynotes that you'll want to see and panels you'll want to participate in.
— Katharina Sutch, Director of Shopper & OmniChannel Activation, LEGO Group
I've met so many great connections and people from Shoptalk events that I've built off of.
— Cristina Marinucci, Head of Global Shopper - Insights & Analytics, Mondelez International
You're just one click away from achieving all of the above!
Full registration closes on 6 April, 2023
To take full advantage of our newly introduced Meetup experience all attendees will need to register by 6 April, 2023. Don't delay!
All Shoptalk Europe tickets provide an exclusive access to:
Mix, mingle, and network with 3,500+ of your industry peers
3 days of incredible content from the leading retailers and brands
Be part of Europe's biggest retail meetings experience in history... don't miss the 6 April deadline
More than 350 of the world's most innovative technology companies in our massive exhibit hall
Our Relax, Play and Work lounges
Our epic industry party and receptions
Nonstop food, beverages and snacks
...and plenty of magic and surprises!
Media
The ticket for sell-side analysts, podcasters and editorial media
FREE