How Meetup works
Register to get involved
You've already made the smartest decision and registered your ticket. Your next smartest move is to get involved and be part of Meetup - the largest and most advanced meetings programme to ever exist in retail.
Check out this handy video to find out how it all works and what you need to know for now.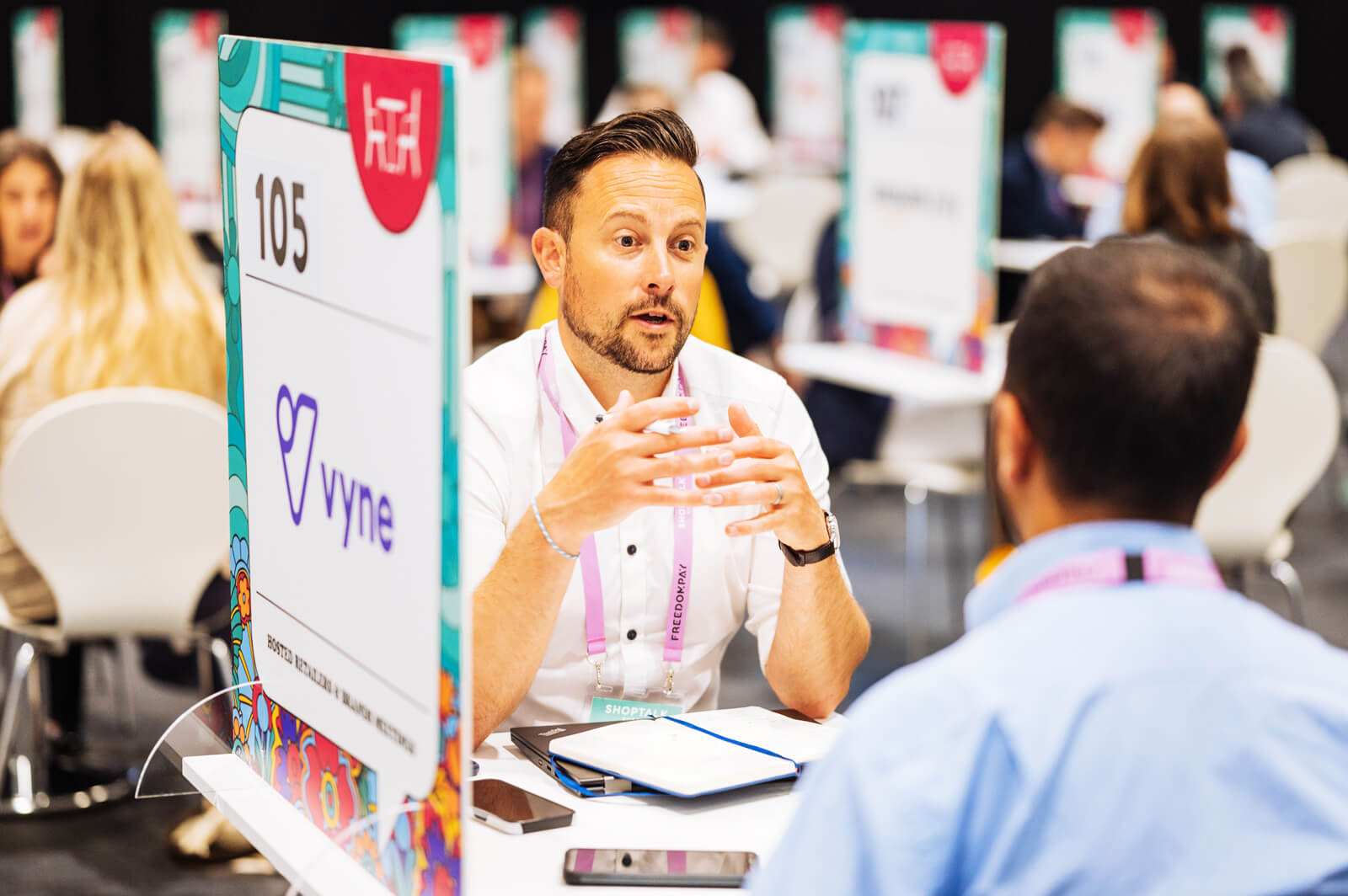 How does Meetup's pre-event process work?
Four weeks before Shoptalk Europe starts, we'll reach out to guide you step-by-step through a simple process to participate in Meetup:
Step 1:

Profile Completion. Complete your profile, letting all participants know about you, your organisation and your goals.

Step 2:

Meeting Selection & Opt-In. Review thousands of profiles and select who you want to meet with–use filters, lists and searches to make it easy. Thousands of other attendees will be doing the same. Then opt-in to the meeting requests you receive.

Step 3:

Meeting Acceptance & Scheduling. After you review and accept your meetings, we'll automatically schedule them and send you calendar invites.
Then, simply join your meetings onsite. And remember, all meetings are double opt-in, guaranteeing you'll only meet people you want to meet who also want to meet you.
Where and when is Meetup?
Meetup meetings will take place onsite during Shoptalk Europe 2023 in a dedicated area located in the Show Floor near the General Session stage.
All meetings will be scheduled based on everyone's individual availability during the following times (note that all meetings are pre-scheduled):
Tuesday 9 May, 2023: 1:10pm - 2:19pm CEST
Wednesday 10 May, 2023: 10:45am - 11:54am CEST
Wednesday May 10, 2023: 2:45pm - 3:54pm CEST
Thursday 11 May, 2023: 10:45am - 11:54am CEST