Whatever you need, we've got you covered...
More networking & lead gen than ever before. Introducing Meetup.
Meetup at Shoptalk Europe is Europe's largest and most advanced meetings programme to ever exist in retail. But thousands of retail innovators doesn't need to mean thousands of unsolicited meeting requests.
Taking the guesswork out of networking, removing the risk of wasted minutes and putting you 100% in control, Meetup democratises the struggle to meet the right people and companies.
With double opt-ins required before any introduction can take place, we ensure the person sitting across from you is someone you want to meet, and someone who wants to meet you.
Whatever you need — we'll ensure you are connected to the right people.
Guaranteed meetings with retailers and brands
Yes, we connect the entire retail ecosystem, but if you're looking to double down on connecting with the world's biggest retailers and brands looking to meet their next tech partners, our Hosted programme is for you.
Both you and the decision maker you want to meet first confirm to us that you see the business value in being connected, and then we do all the hard work scheduling your business meetings for you. Only Shoptalk Europe does this.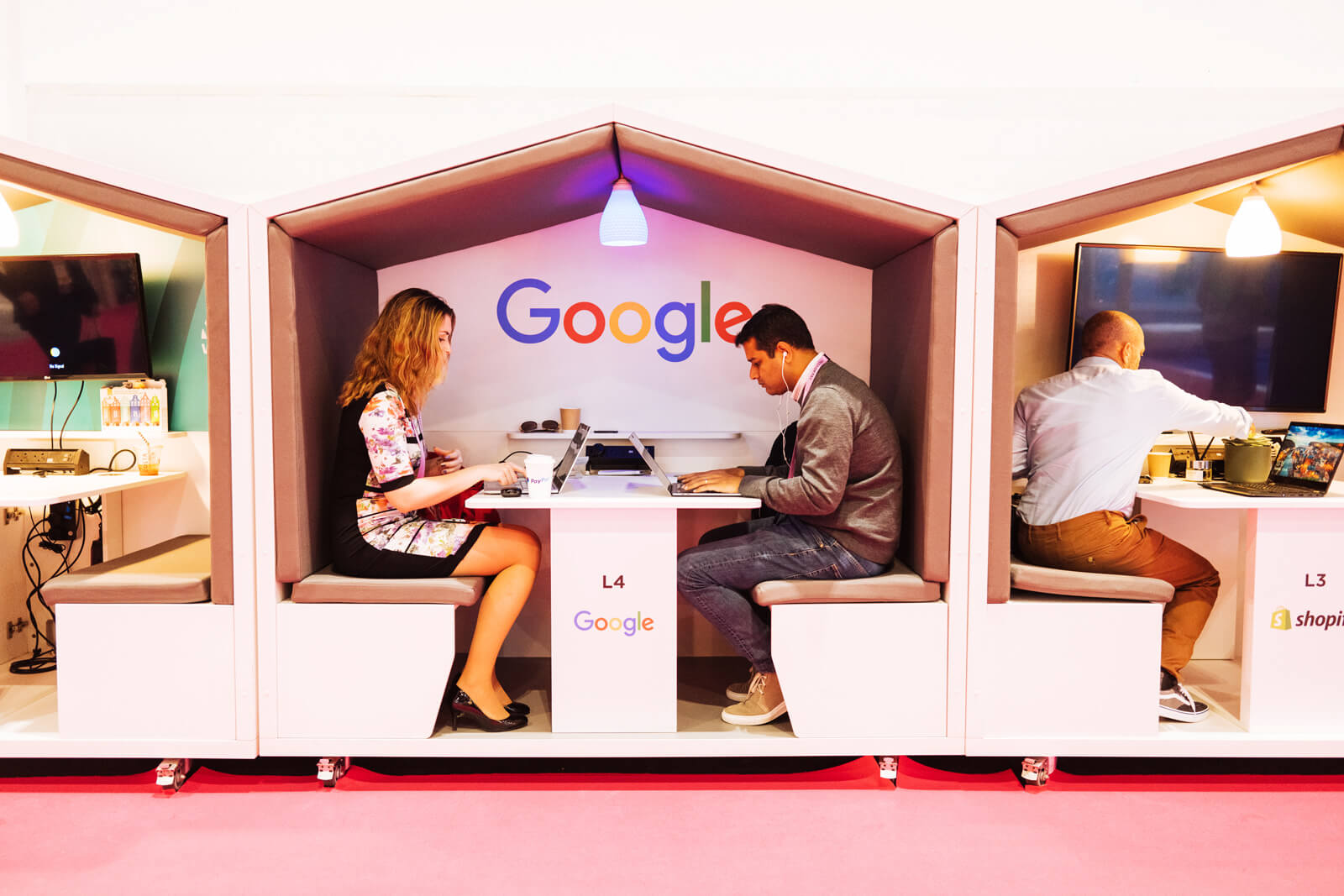 Stay top of mind with engaging branding opportunities
Want the eyes of 3,000+ retail decision-makers on you?
Build epic brand awareness, engage with the industry's biggest players and rising stars and launch new products and services with our extraordinary sponsorship opportunities at Shoptalk Europe.
Say goodbye to your average branding exercises and hello to ROI, industry-wide awareness and lead gen like you've never experienced.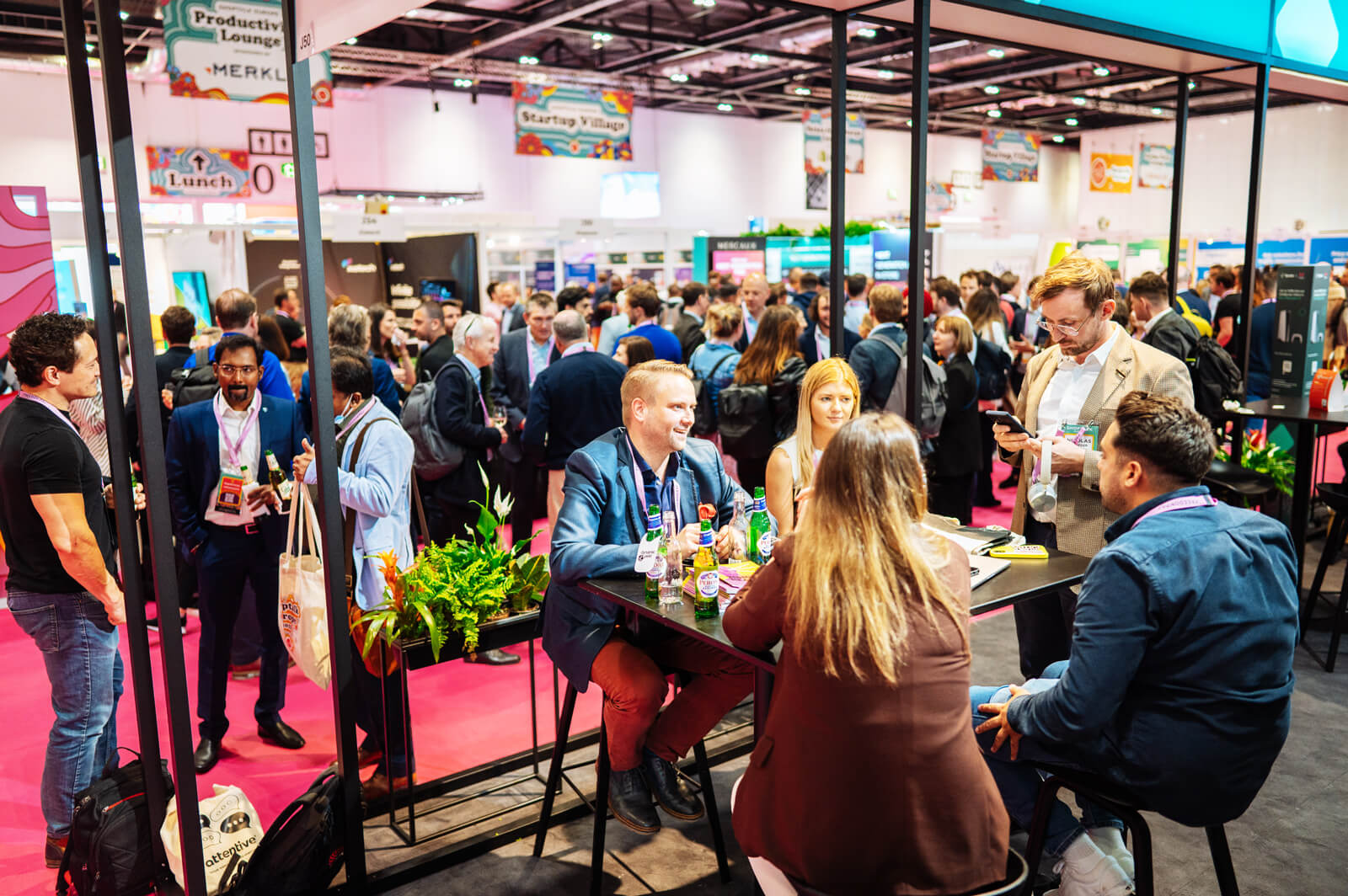 Explore the latest and greatest tech in our massive Show Floor
Gain your competitive advantage at the heart of Shoptalk Europe with thousands of retail and brand decision makers looking to discover their next partners in our buzzing Show Floor.
Take the first step to lead generation and brand awareness on a level that no other industry platform can generate by securing your booth today.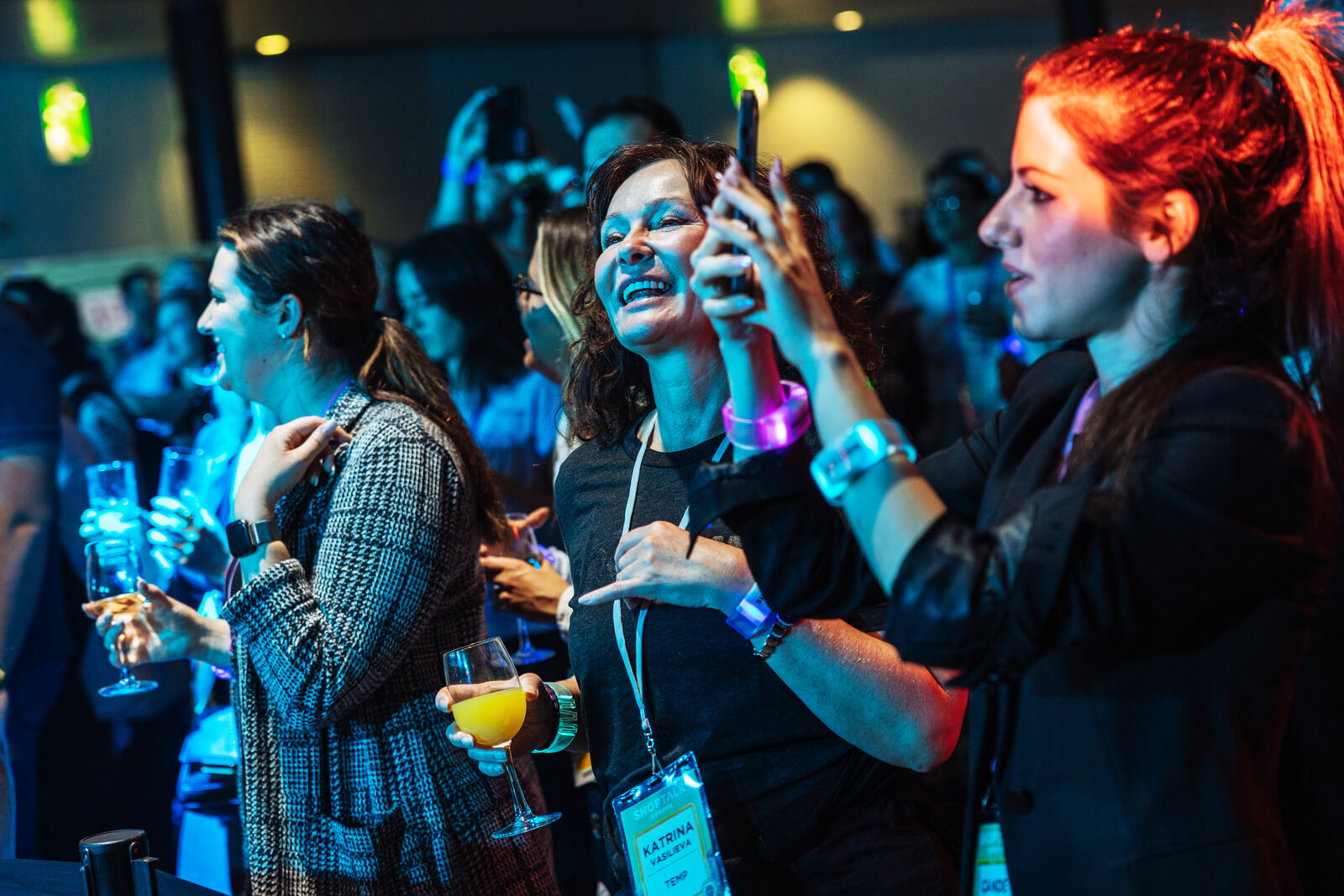 Create lasting memories at unmatched parties & receptions
Be front of mind at Shoptalk's most raved about social events.
Sponsor the hottest networking events like our receptions, invitation-only dinners across Barcelona, and of course, our epic industry party. You'll be sure to generate authentic connections with some of the brightest minds from the most radical and game-changing retail tech providers.
Shoptalk is a place where digital technology meets business needs and that translates to a material competitive advantage.
— JuE Wong, CEO, Olaplex
There were hundreds of tables where partners met potential customers and clients and our people learnt a lot.
— Frans Muller, CEO, Ahold Delhaize
The industry needs Shoptalk Europe.
— Tim Steiner, Co-Founder & CEO, Ocado
Shoptalk Europe is always fantastic to be able to meet people to network as well as hear from all the incredible speakers.
— Sian Keane, Chief People Officer, FARFETCH
Events like Shoptalk are amazing places for collective intelligence and of course for connections.
— Sylvie Moreau, President, Europe and Middle East, Sephora
There are so many brand and retail partners at Shoptalk Europe… There's phenomenal keynotes that you'll want to see and panels you'll want to participate in.
— Katharina Sutch, Director of Shopper & OmniChannel Activation, LEGO Group
I've met so many great connections and people from Shoptalk events that I've built off of.
— Cristina Marinucci, Head of Global Shopper - Insights & Analytics, Mondelez International
Whether you're looking to become a sponsor or grab a ticket, you've come to the right place
Level 5
Level 4
Walmart Commerce Technologies
Level 3
Level 2
data.ai (formerly App Annie)
Level 1
ChannelAdvisor, a CommerceHub company
Competera Pricing Platform
Crane Payment Innovations
Extra360 Payments & Loyalty Solutions ​
SymphonyAI - Retail | CPG
UK Department for Business & Trade
WIDE EYES TECHNOLOGIES - Visual AI for Fashion
Wunderman Thompson (eRetail practice)