Just straight ROI from our customers' mouths
The Bloomreach story:
Bloomreach is a marketing automation company that connects customers with products they really want, creating endless new paths to purchase, greater profitability and business growth.
What was Bloomreach's goal?
Create deeper connections and meet new and existing clients
How did Shoptalk Europe help them achieve this?
As a Level 3 sponsor, Bloomreach took 26 pre-qualified meetings with retail tech buyers over the course of the three days, through our Hosted meetings programme
As a result of only meeting the relevant profiles, 70% of Bloomreach's new connections became hot leads that they planned to continue conversations with post-show.
The Brevo story:
Brevo is a CRM helping its customers automate marketing campaigns across Email, SMS, Whatsapp and chat.
What was Brevo's goal?
Generate new leads
Meet partners, both new and existing
Deepen their understanding of the retail space
How did Shoptalk Europe help them achieve this?
Brevo purchased 18 mutually matched meetings with pre-qualified retail and brand tech buyers, resulting in meeting five potential partners
Stand space in the heart of the show floor allowed them a hub to meet partners and continue conversations on from the Hosted meetings programme
The world-class content on our stages allowed deeper insights into the retail world
We've already met four or five partners.
— Will Heam, Director of Sales, Brevo
We will be back next year and look forward to continue working with you guys.
— Martin Svarc, Founder, Cruxo
The Cruxo story:
Cruxo is a platform that seamlessly integrates data, targeting, and native ad formats.
What was Brevo's goal?
Lead generation
Building and maintain relationships
Finding new partnerships
How did Shoptalk Europe help them?
They signed their first client from abroad
40% of their onsite meetings became prospects
The event significantly increased engagement within their Linkedin community
The Microsoft for start-ups story:
Microsoft for start-ups were at Shoptalk Europe 2023 to shine a light on their partner companies exposing them to Europe's most senior community of retail changemakers. Check out what Shoptalk Europe delivered for one of their start-up partners, Fashable, below.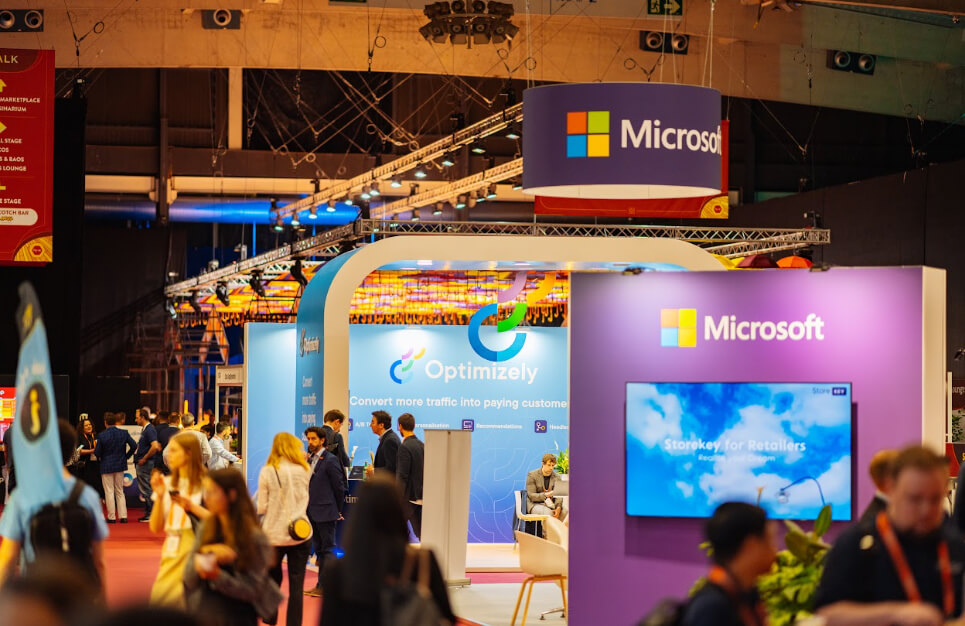 The Fashable story:
Fashable joined Microsoft for Startups as part of their pavilion. Read more about their experience below.
Fashable is revolutionising digital content creation for the fashion industry through visual technology.
What was Fashable's goal?
Build brand awareness
Generate new leads
How did Shoptalk Europe help them achieve this?
Number of connections through the Shoptalk app: 256
Number of meetings with investors: 4
Number of meetings with potential customers/partners: 32
Next year I will be back with more of my team!
— Orlando Ribas Fernandes, Co-Founder & CEO, Fashable